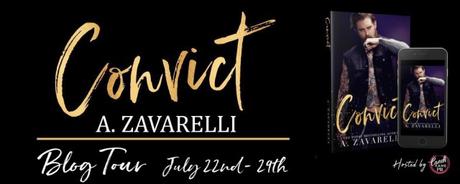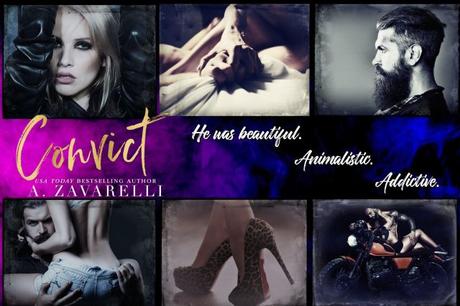 Le sauvage en moi ne sera pas satisfait tant que je ne l'aurai pas prise et que je ne l'aurai fait mienne. Un aperçu et j'en suis accro. Dommage pour elle... Je ne la laisserai jamais repartir.
Cette bête brisée cache des démons derrière ces yeux bruts. Je le déteste... et j'en ai envie. De son toucher, de ses mots, de ses lèvres.
Quand mes ennemis viennent me chercher, il jure de me protéger tant que je fais ce qu'il dit. Je serai en sécurité dans cette prison qu'il a créée pour moi.
Mais qui me protégera de lui ?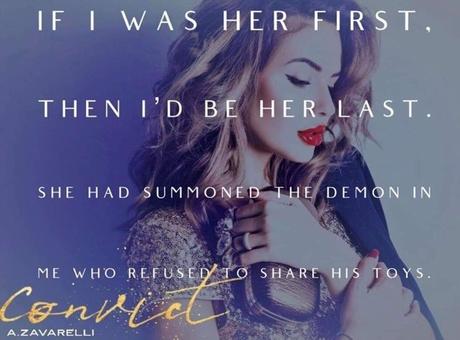 Extraits en VO
He dragged his nose through my hair, breathing me in. And then he pressed his lips against the shell of my ear, repeating the process all over again as he kissed his way down my jaw. When he finally got to my lips, I was hungry and wet for him. Dinner was scattered on the floor around us, long forgotten as his fingers grazed the hem of the silk robe against my thigh. He pulled it aside, then repeated the action on the other leg.
Leaning back, he studied my face before his eyes drifted to the part of me he'd exposed. I was open for him. Vulnerable to him. He could see everything, and I didn't try to hide it. This was the broken, filthy part of me he needed to see. It was now or never. He could take it or leave it.
His attention drifted up while he tugged at the loose fabric covering my breasts. When he was finished, all that remained was the rope around my waist and the fabric pooling at my sides. I held my breath as I waited to see what he would do next. After everything that had just happened, more than anything, I wanted him to want me, and yet I was terrified he couldn't. It didn't make sense, but it was undeniable. He'd seen me at my worst, and I wanted him to tell me it was okay. It didn't matter how fucked up I was, he wanted me anyway.
Just like with everything else, Huck did it in his own way. He reached for the zipper on his jeans, slowly dragging it down while his eyes locked onto mine. They were filled with dark promises and threats that reflected in his voice.
"Tell me to stop, Birdie. If you don't, I'll never let you go."
"Don't stop." I forced the words from my raw throat. "Don't you fucking dare."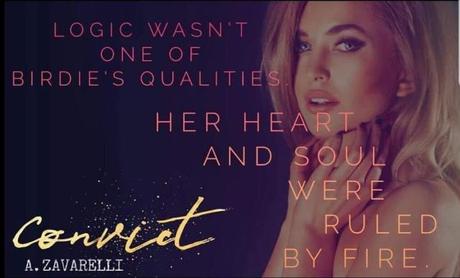 About the Author:
A. Zavarelli is a USA Today and Amazon bestselling author.
She likes all things chocolate, books that come with warnings, and putting her characters through hell. Her tales have been known to flirt with darkness and sometimes court it unabashedly altogether. Revenge themes and tortured souls are her favorites to write and this gives her an excuse to watch bizarre and twisted documentaries in her spare time.
She currently lives in the Northwest with her lumberjack and an entire brood of fur babies.
Connect w/A. Zavarelli:
Website: Facebook: Twitter: Instagram: Bookbub: Goodreads: Amazon: Newsletter Signup: https://www.azavarelli.com/
https://www.facebook.com/AZavarelli
https://twitter.com/AZavarellibooks
https://www.instagram.com/azavarelli/
https://www.bookbub.com/authors/a-zavarelli
https://www.goodreads.com/author/show/13549895.A_Zavarelli
https://amzn.to/2S3zrKS
http://www.azavarelli.com/#!mailing-list/c46c